Celebrity power couples don't often last too long, but the magic of their romance sometimes has us wishing they could have had a fairy tale ending. Now, with the help of state-of-the-art artificial intelligence, we can imagine a more idyllic future where the power couple stayed together and had children instead of publicly catastrophic splits. Here we have used StyleGAN, an AI computer vision algorithm, to prompt an AI to "imagine" what celebs' adult children would have looked like all grown up.
Divorced and Never Had Kids
Jennifer Aniston and Brad Pitt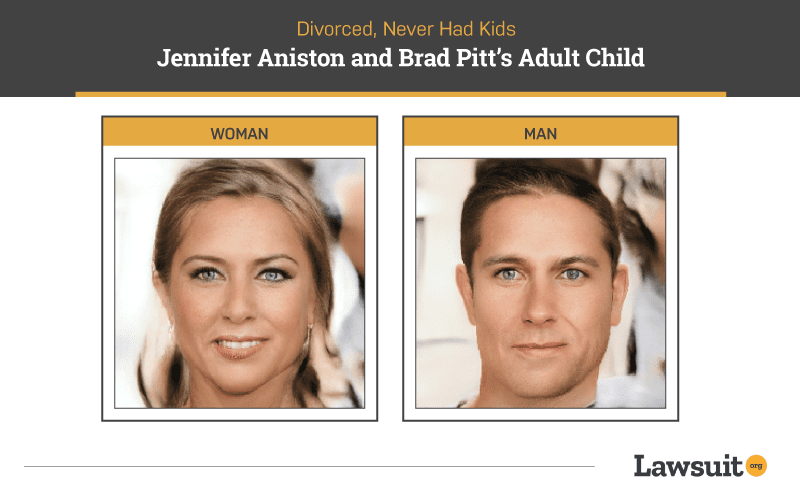 Miley Cyrus and Liam Hemsworth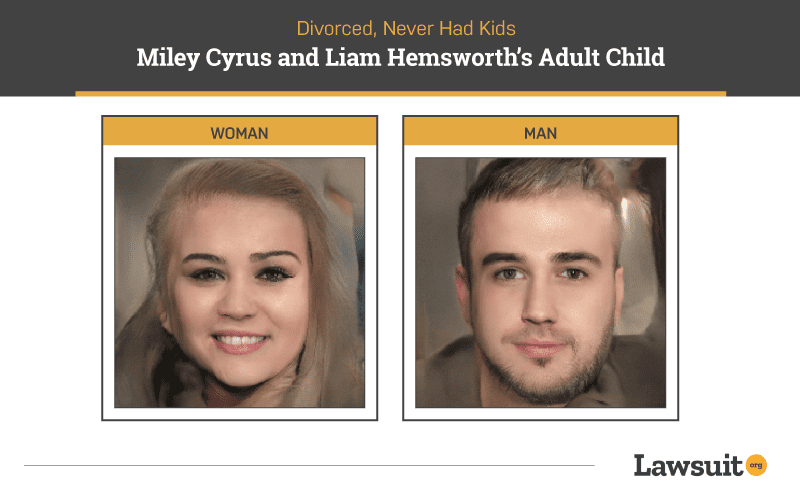 Nick Cannon and Mariah Carey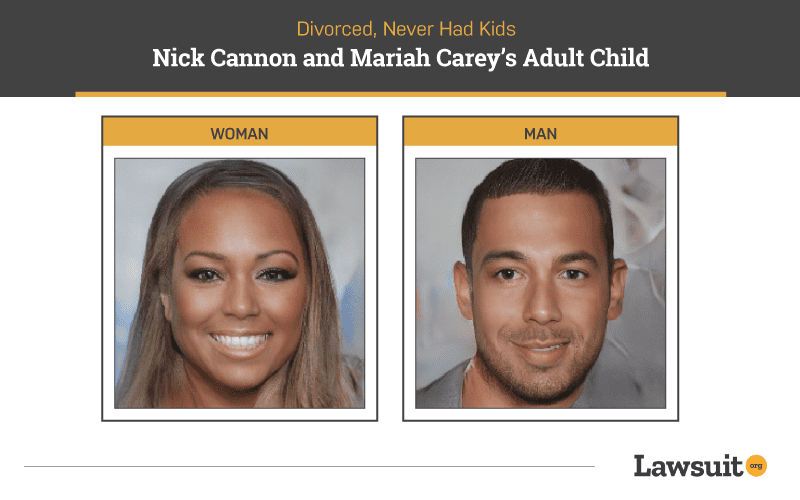 Jessica Simpson and Nick Lachey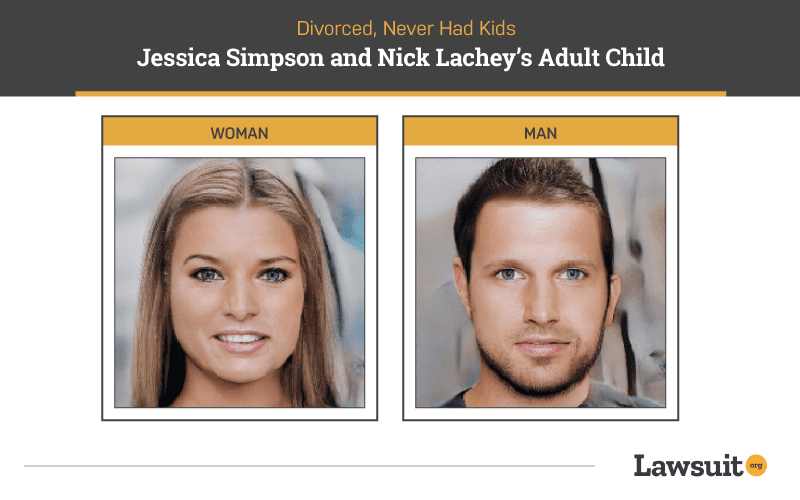 Jennifer Aniston and Justin Theroux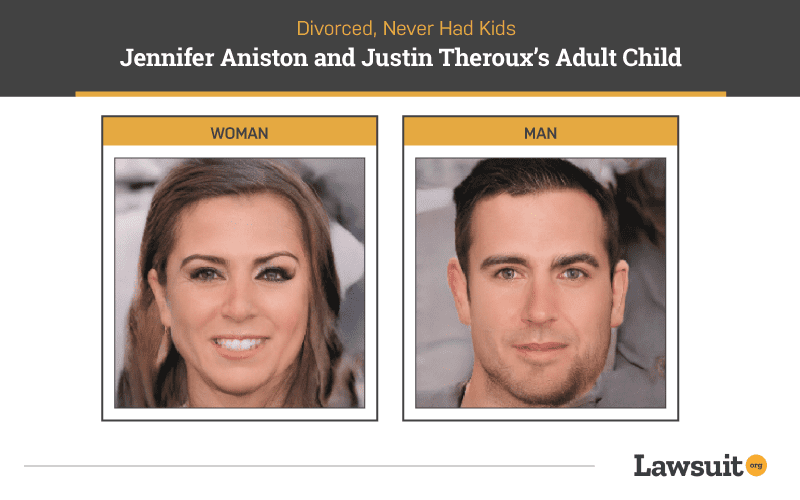 Miranda Lambert and Blake Shelton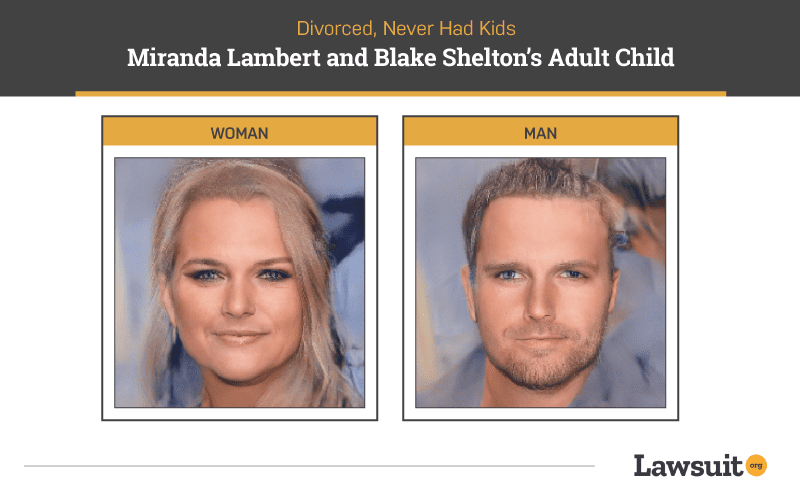 Russell Brand and Katy Perry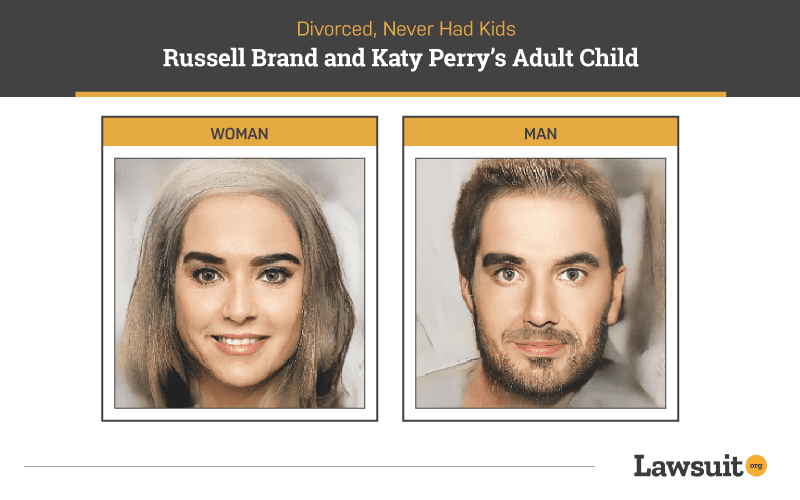 Broke Up and Never Had Kids
Britney Spears and Justin Timberlake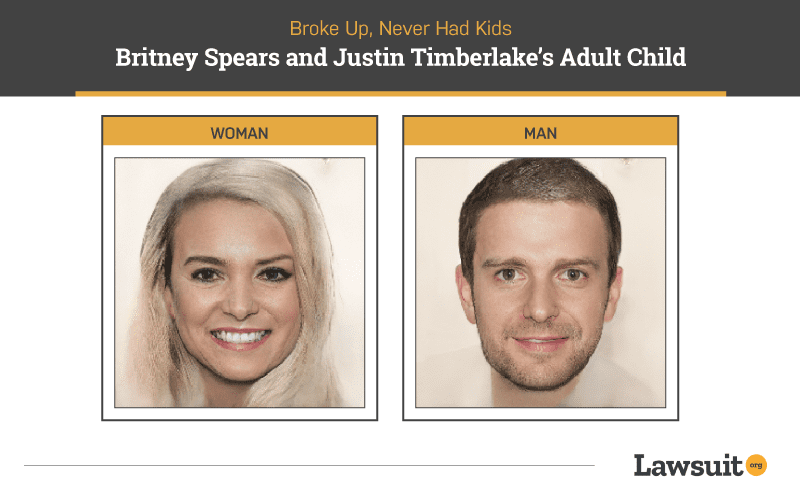 Ben Affleck and J-Lo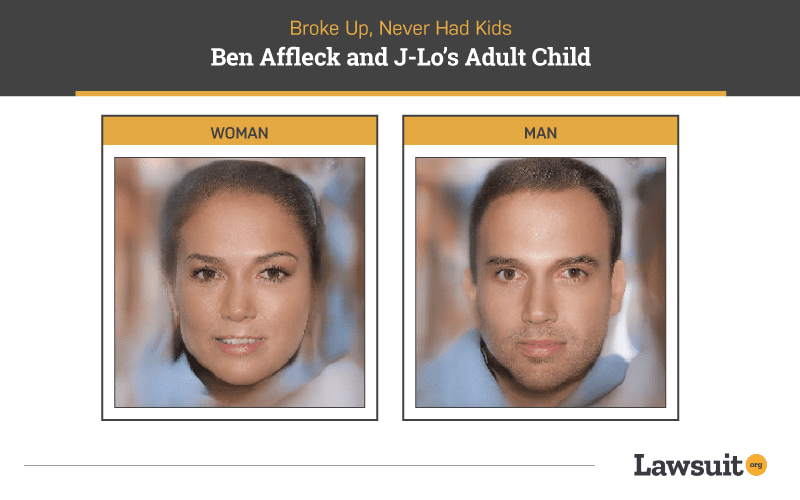 Rihanna and Drake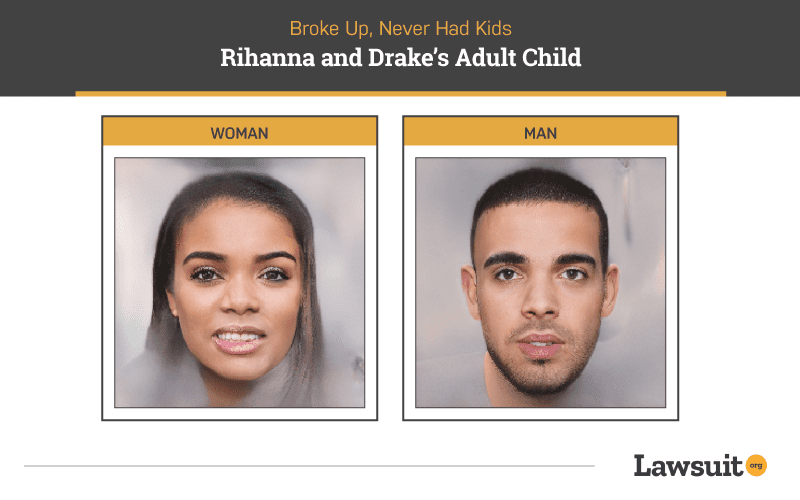 Kylie Jenner and Tyga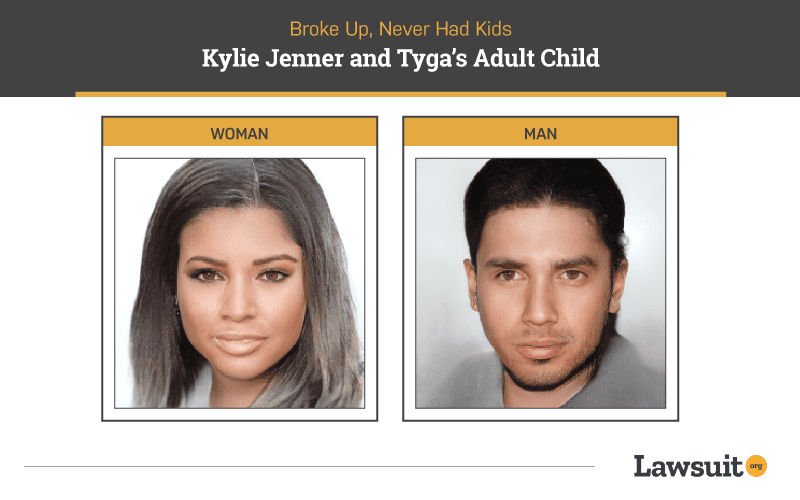 Kristen Stewart and Robert Pattinson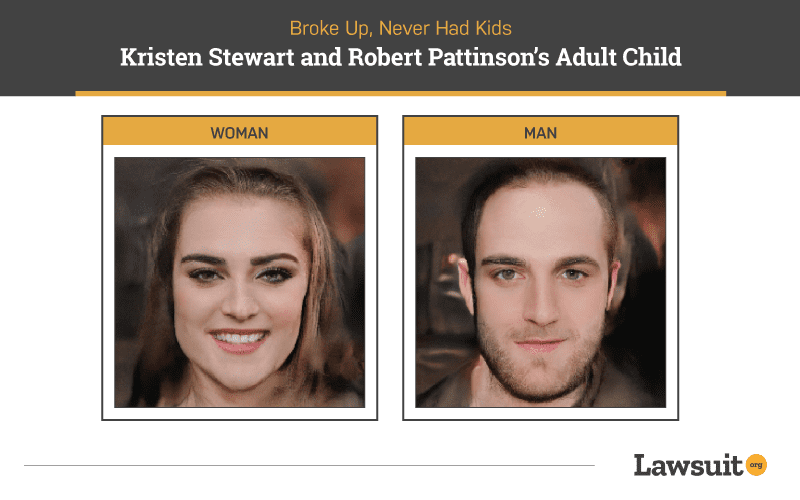 Demi Lovato and Joe Jonas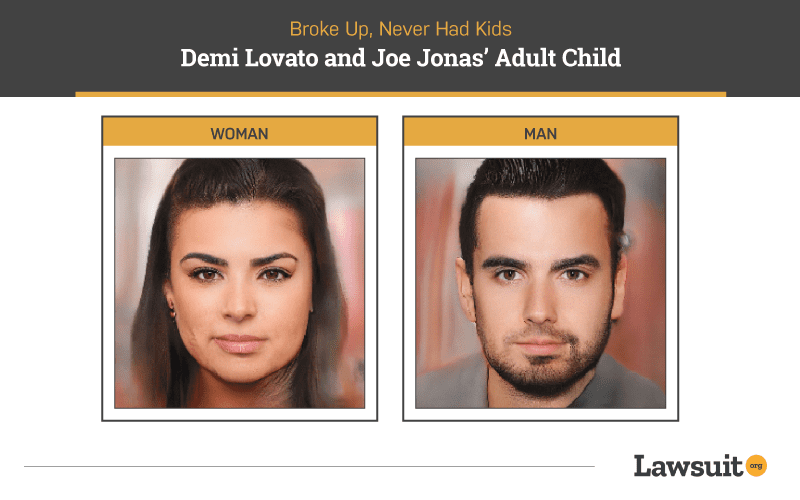 Taylor Swift and Taylor Lautner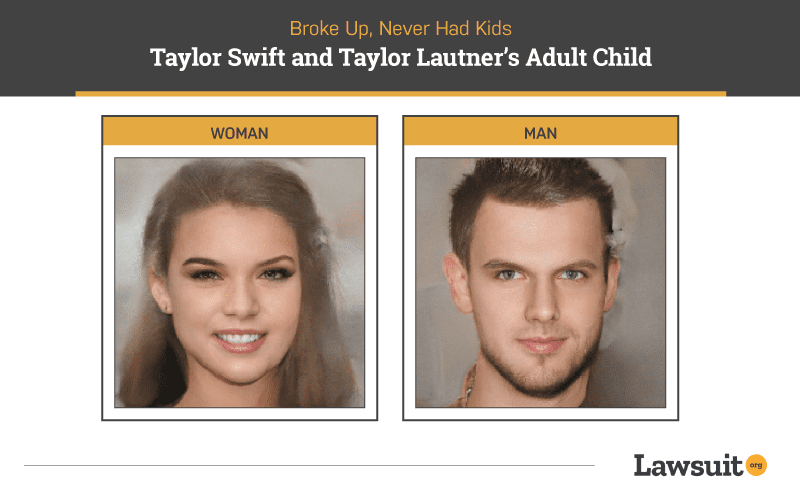 Zac Efron and Vanessa Hudgens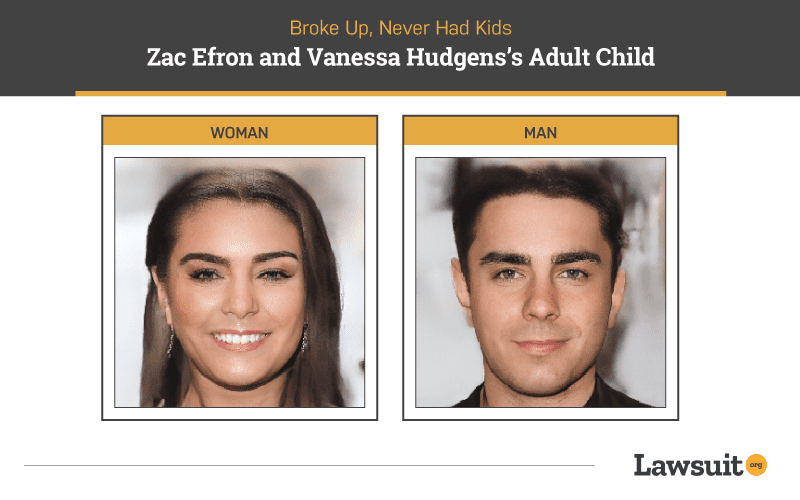 Justin Beiber and Selena Gomez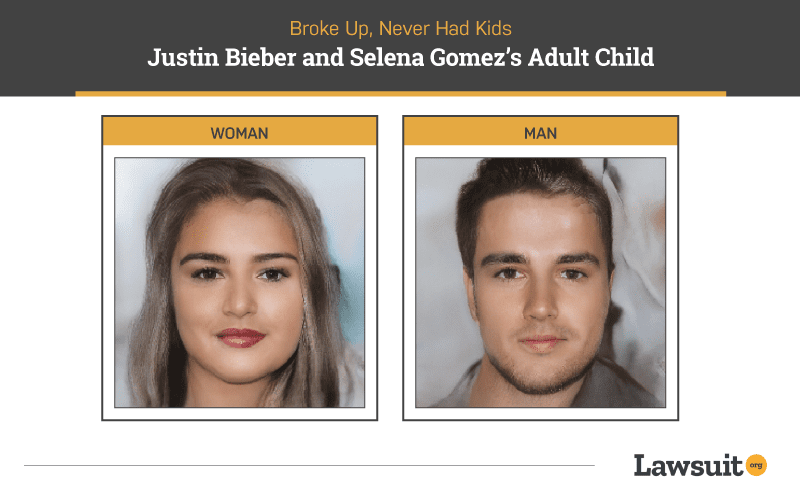 Fantasy Relationships
Bill Clinton and Monica Lewinsky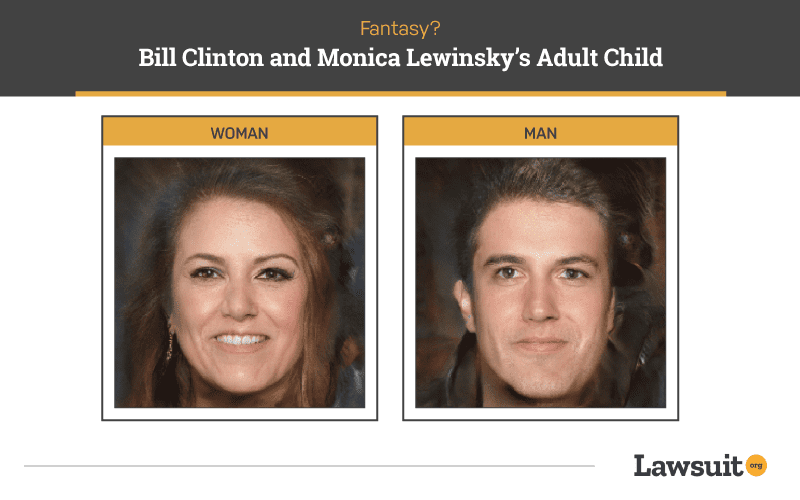 Leonardo DiCaprio and Kate Winslet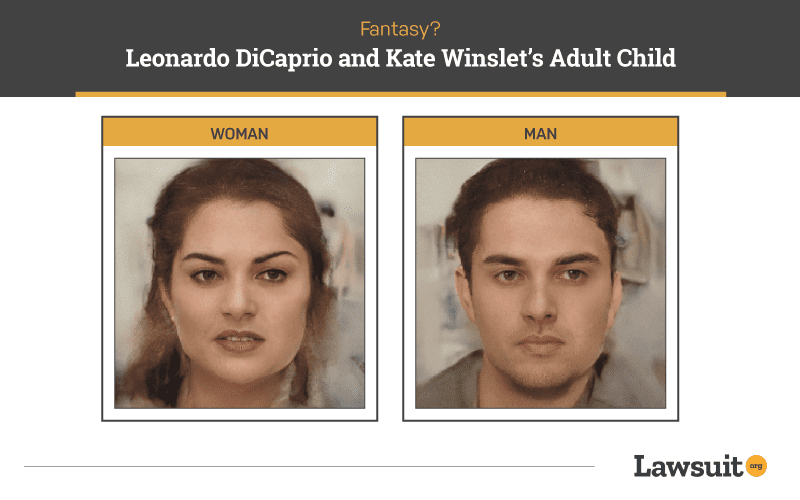 The Office's Pam and Jim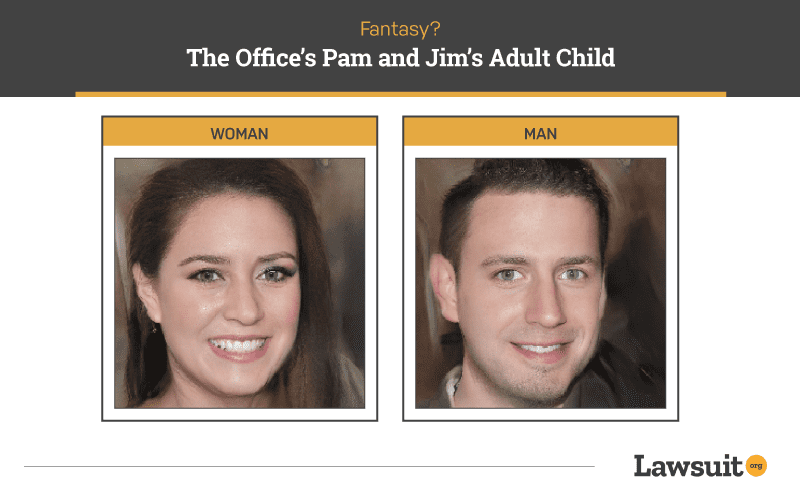 The Notebook – Rachel McAdams and Ryan Gosling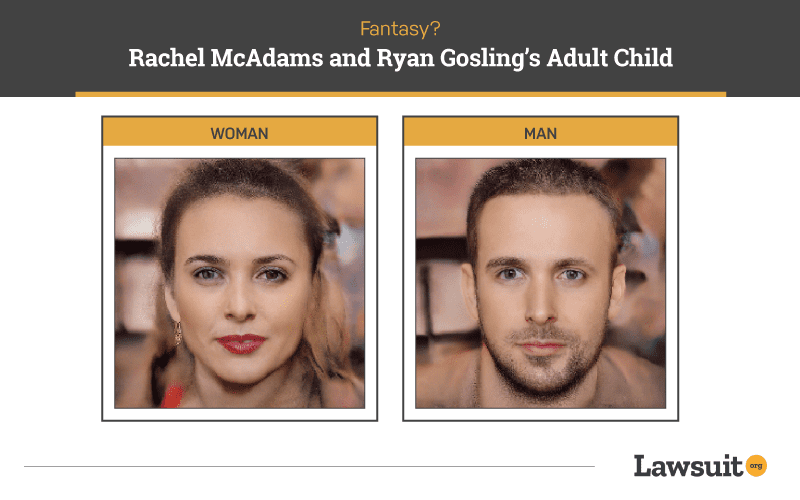 Bradley Cooper and Lady Gaga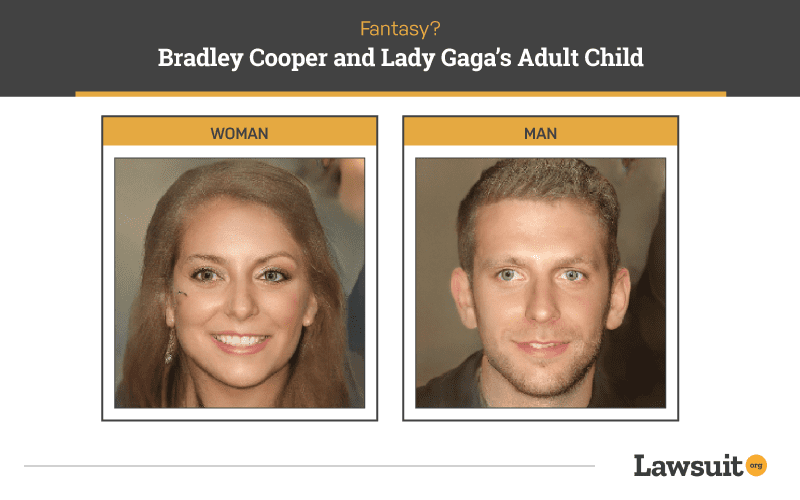 Methodology
The "children" were imagined by an implementation of StyleGAN, a state-of-the-art AI that generates new images using Generative Adversarial Networks that compete to create increasingly realistic-appearing images that remain true to life.

The AI is made up of a generator network and a discriminator network. The generator network creates images, and the discriminator decides if that image is "real" (similar enough to real images it was trained on) or "fake." This process continues in a loop, progressively creating more and more realistic "imagined" images.
Note: We did not develop the phenomenal algorithm used to generate these faces. The StyleGAN algorithm used to produce these images was developed by Tero Karras, Samuli Laine, and Timo Aila at NVIDIA, based on earlier work by Ian Goodfellow and colleagues on Generative Adversarial Networks (GANs).