What To Do If ICE Authorities Are At My Home
How To Prepare Your Family For An ICE Raid
How To Record An Immigration Raid or Incident
How Do I Get Free Legal Aid in NY?
How To Hire An Immigration Attorney in NY
What To Do If ICE Authorities Are At Your Home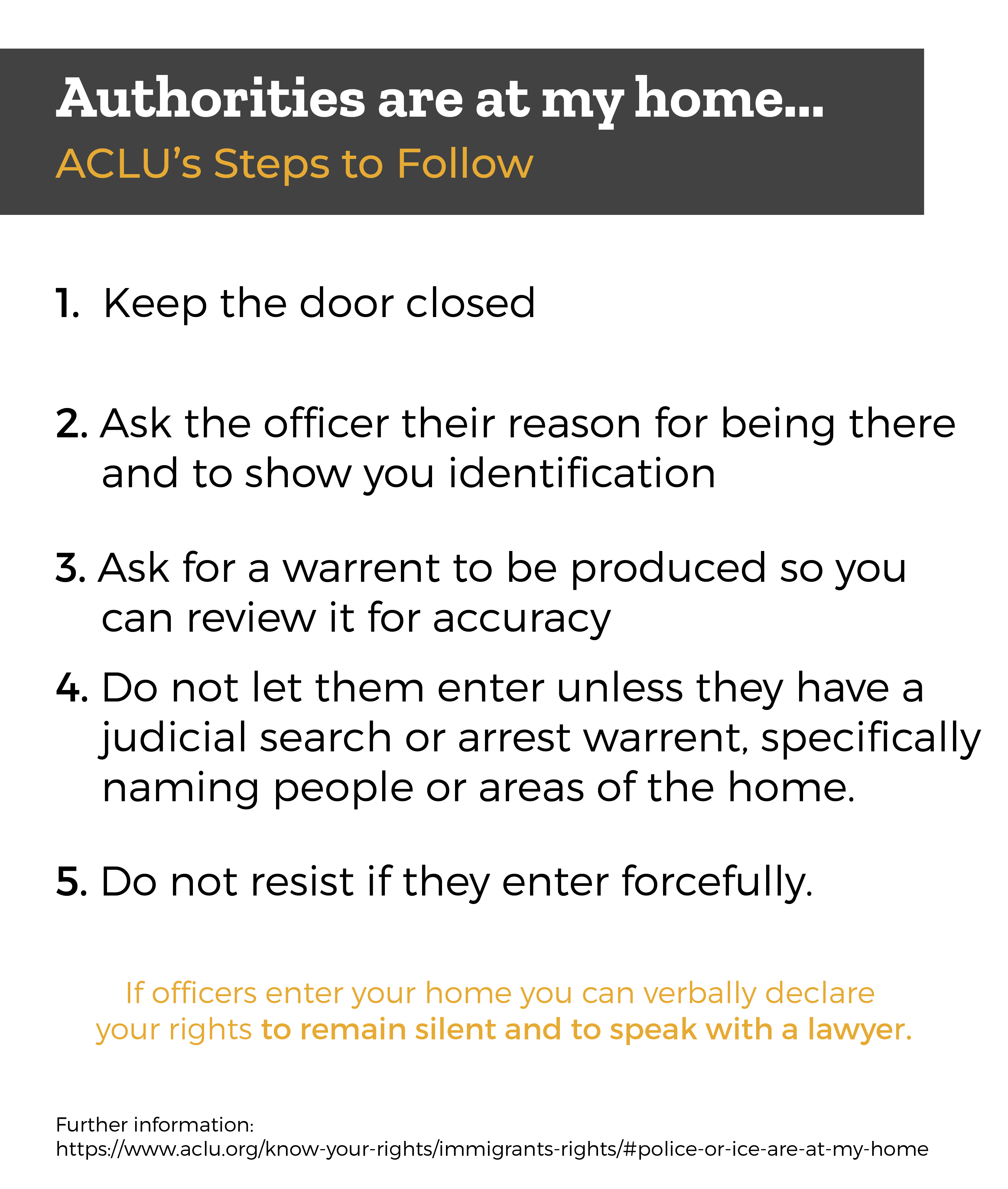 How To Prepare Your Family Beforehand
According to UnitedWeDream.org, the following should be done.
Fill out a preparedness plan, place it in a secure folder, and label it "Privilege & Confidential" and give to a person you trust.
Create a plan in advance with your family on what steps should be taken if you are taken by United States immigration officers. Decide who will make decisions, who will provide support in terms of childcare and needs.
Make sure your videos and phones are synced to a cloud service so they can be deleted. The ACLU offers a free app called Mobile Justice in New York that allows you to record and automatically send the file to your local ACLU. Download the app specific to your state.
Do not carry your passport. Your passport is a travel document that will allow them to speed up the deportation process.
Do not provide foreign ID to officers.
Download Notifica.US Immediately
Notifica.us – Use Notifica to plan, learn and act if you are at risk of being detained by deportation agents. Below is an example of the alert a trusted person would receive.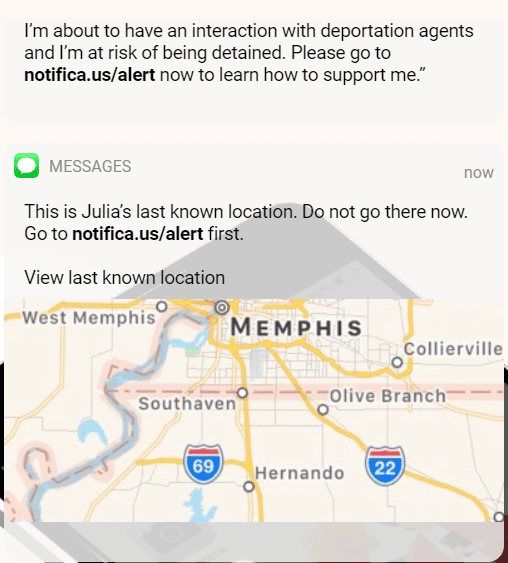 How To Record An Immigration Raid or Incident
According to UnitedWeDream, these are the steps required to take video that will help your case and document the actions of immigration officers.
Ensure audio and recording is on and ready to be used and linked to the cloud. (ACLU Mobile Justice app or Google Photos)
Get information about the officer:
Narrate the following:

date
time
location of the event.

Do not disclose the information of your loved ones or yourself to the agents.
Report it to the MigraWatch hotline and send your video/pics to

[email protected]

.
How Do I Get Free Legal Aid in NY?
Find a local ACLU Affiliate – The ACLU protects citizen's freedom through a nationwide network of offices in every state, Washington, D.C., and Puerto Rico. To request legal assistance use the link above to find your local ACLU.
United We Dream: When you're undocumented, you face a lot of discrimination, and that creates a lot of fear. At United We Dream, they transform that fear into finding your voice and offer assistance in dealing immigration.
How To Hire An Immigration Attorney in NY
When you looking for an immigration attorney you will need to vet the attorney a few different ways. Below we have put together a guide on a few checks to perform before you chose legal help your immigration issues.
Are they licensed by the state bar?
In order to practice in your state, a lawyer must be licensed by the state bar by passing an exam specific to your state. For example, in New York, you can look up any practicing attorney here. You will be able to see their practicing status as well as any malpractice or ethical issues in the past.
Use search engines to learn about them
Search their name and practice in Google and Google News to find any related stories. Use search terms like "lawyer name + reviews" to find reviews or "lawyer name + profiles" to find social profiles and third party lawyer review sites.
Search their names in 3rd party review sites
Similar to most services, like doctors, their exist niche review sites. There are many but here are few to start with:
You can also use Yelp to find local law firms, for example https://www.yelp.com/c/nyc/lawyers
If you're overwhelmed with choices or unsure, we can help you find help.
Immigration Case Status Page: To look up your case status, you will need your receipt number – The receipt number is a unique 13-character identifier that USCIS provides for each application or petition it receives. The agency uses it to identify and track its cases. The receipt number consists of three letters-for examples, EAC, WAC, LIN, SRC, NBC, MSC or IOE-and 10 numbers. You can find it on notices of action USCIS has sent you.
Immigration Field Office Lookup – input your zip code to find the local field office to obtain their address and hours of operation.
United States Immigration Statistics
Below we examine how often immigration raids occur, which states they most commonly occur in, the most common immigrants (by nation of origin) arrested, and finally how immigration raids under George W. Bush effected American towns.
Where Do The Most Immigration Raids Occur in America?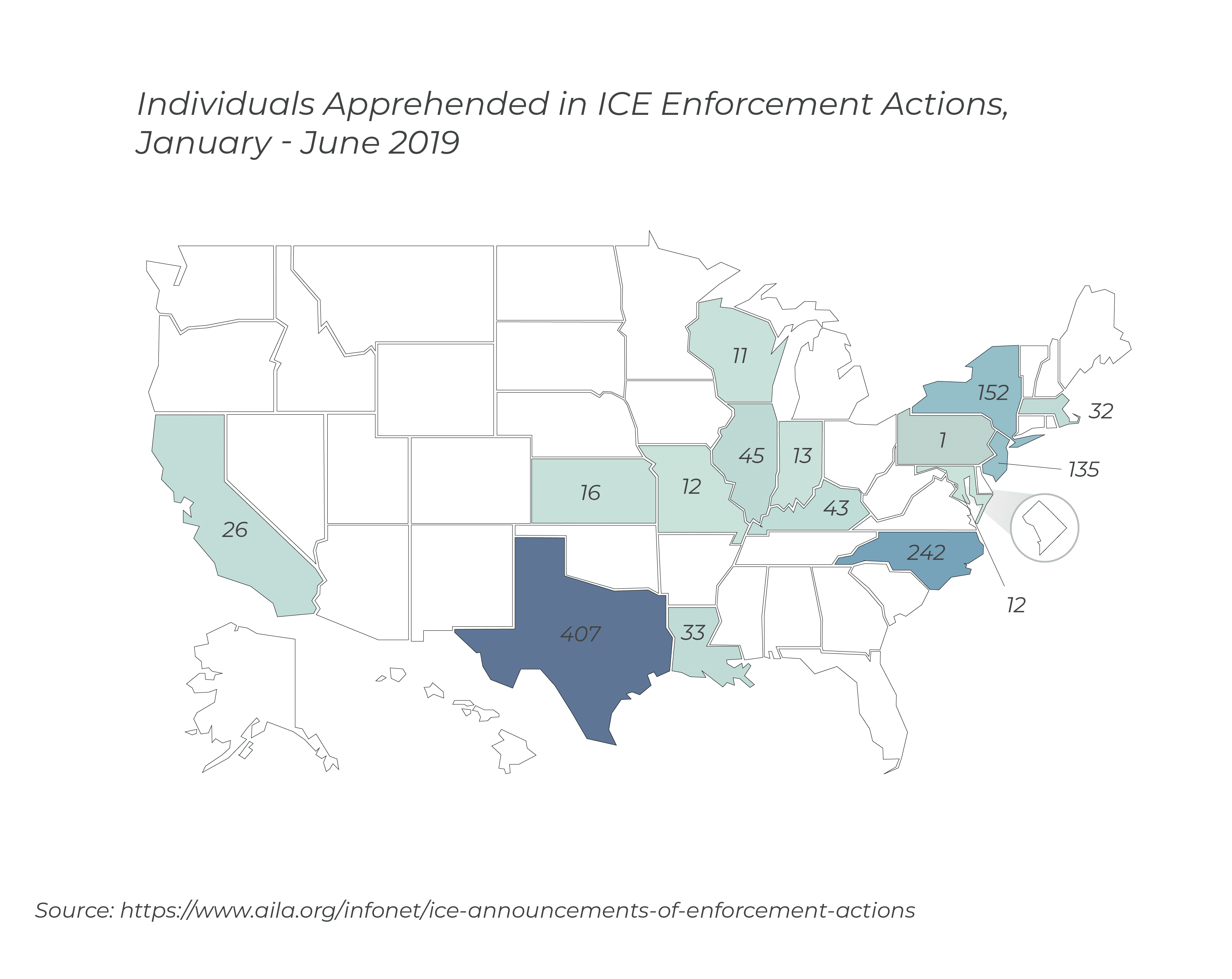 With information from the American Immigration Lawyers Association, we were able to develop a map detailing the number of individuals that have been arrested during actions taken by the U.S. Immigration and Customs Enforcement agency for 2019 year to date.
Through June we can see that the largest number of individuals were apprehended within the state of Texas – a large potion of which came from a single raid on a technology company in the Dallas area. Interestingly, enforcement actions were not localized to states along the southern border, rather, many of them took place in the Northeast and Midwestern states.
What Country of Origin Are The Most Commonly Apprehended?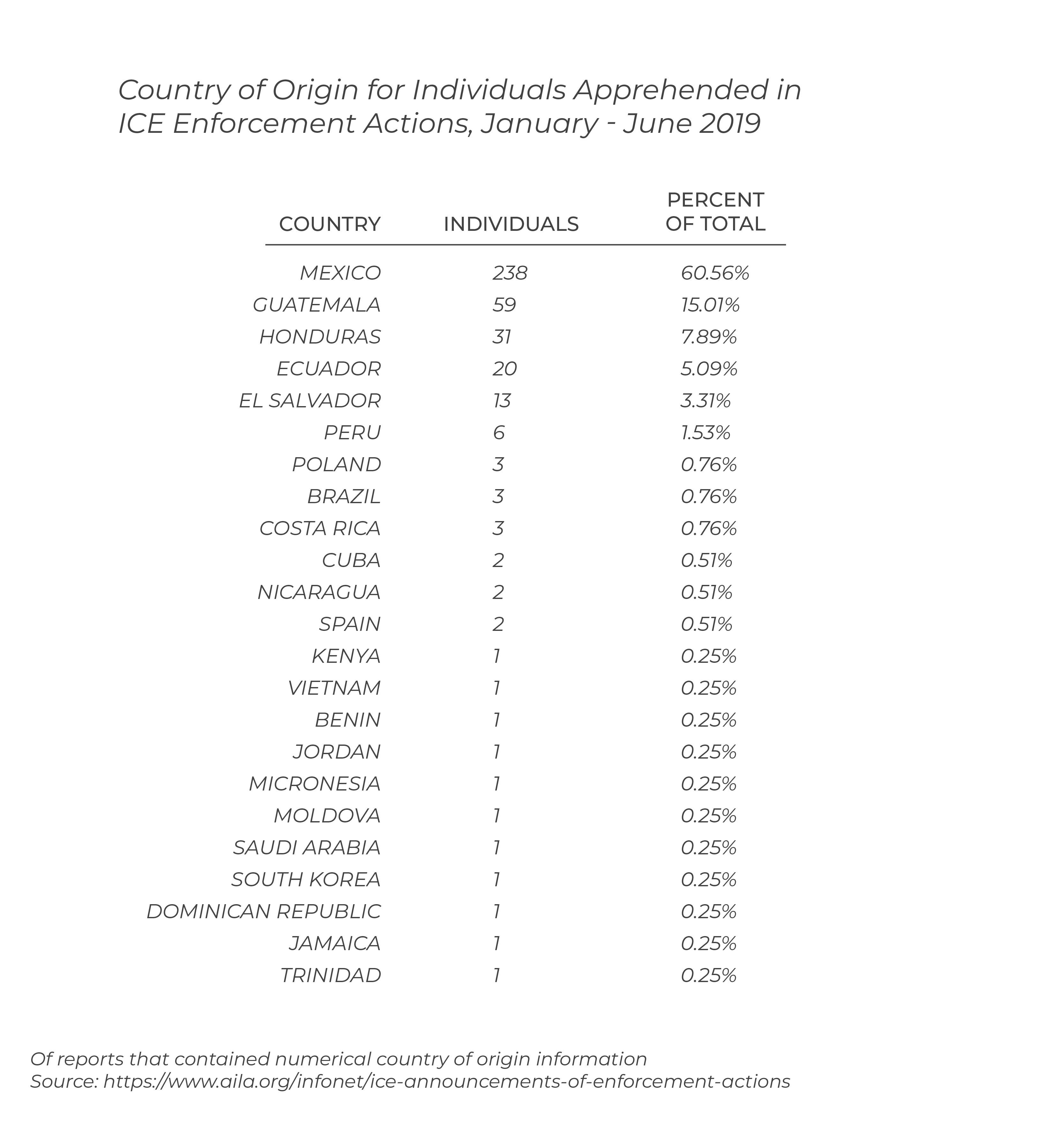 Surprisingly, many of those individuals that were apprehended were not from the Americas. While many were from Mexico and other Central American countries, others were from as far as Africa and Southeast Asia.
It's important to note that these numbers are not reflective of the total individuals arrested in 2019, rather they were gleaned only from the reports that made the information publicly available. The total numbers would be much larger.
Immigrants Are Dying And The World Deserves To Know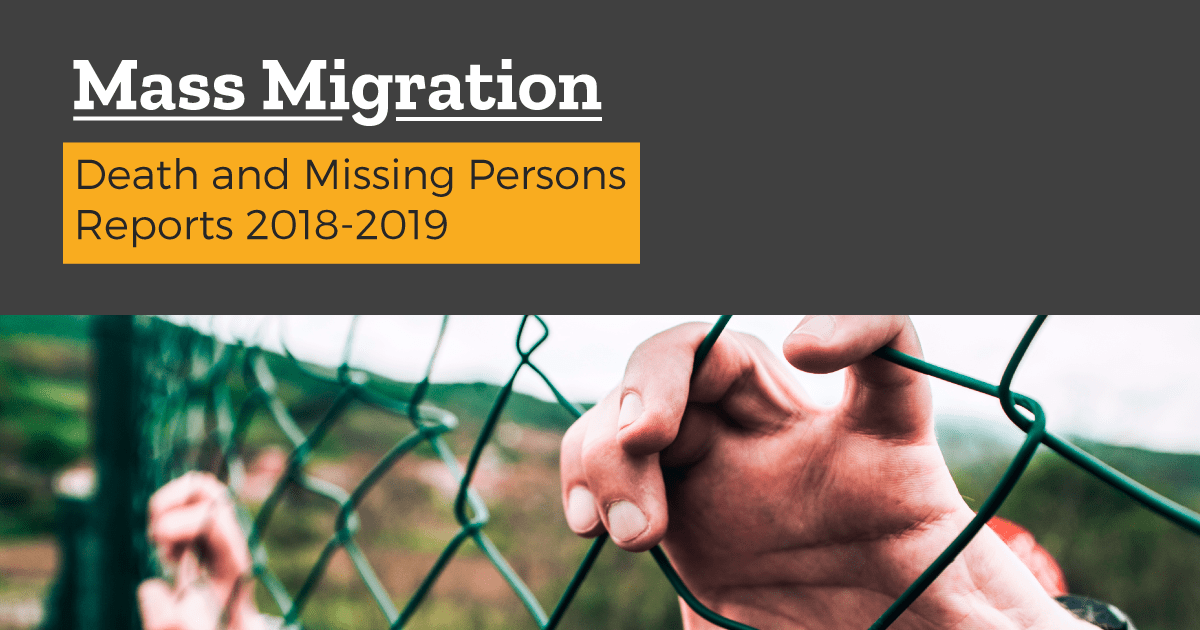 We took a look at the global statistics of migration, numbers that include refugees fleeing from war-torn countries and asylum-seekers. However, it's a good idea to remember this data only represents minimum estimates – many deaths and missing people aren't reported, so these numbers are likely far higher.
How Immigration Raids Effect America
It's been a decade since Postville, a small town in Iowa, suffered the largest immigration raid at a worksite in U.S. history: 389 immigrants were arrested in the biggest kosher meatpacking plant in the country.

As Donald Trump revives some aspects of George W. Bush's immigration enforcement policies, the Postville experience sheds light on the impact, efficiency and repercussions of massive worksite raids.